17, 7e rue
Forestville, Québec
G0T 1E0
418 587-6131
418 587-6725
BEAR HUNTING
With more than 300 kilometres of territory and 70 treestands, La Pourvoirie Des Bouleaux Blancs can offer you a garantied hunt. No see, No pay! Since 1999 our hunting success has been of 100%. Active hunting sites are baited daily. We even provide our customers with a low frequency radio for your security.
CLUB DES 300 LIVRES ET +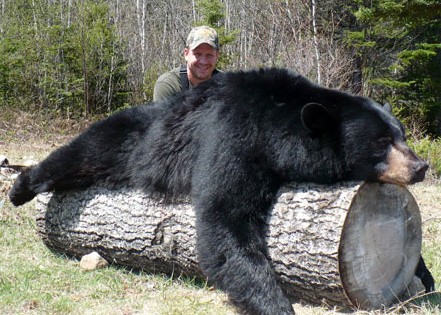 La Pourvoirie du Bouleau Blanc est fière de vous présenter le club des 300 livres et plus.